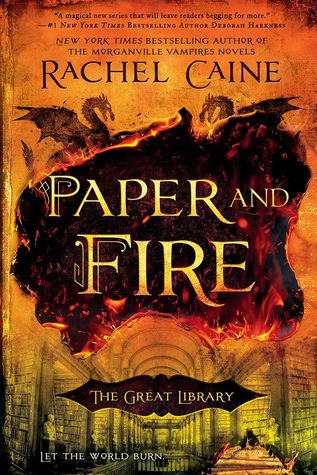 Paper and Fire by Rachel Caine. ★★★1/2
Paper and Fire is the sequel to Rachel Caine's YA alternate history fantasy novel, Ink and Bone. This is a series that really must be read in order, so if you haven't read Ink and Bone, I'd suggest looking into it before Paper and Fire.
Jess Brightwood has infiltrated the Library, the tremendously powerful organization that controls access to knowledge throughout the world and ruthlessly crushes all who oppose it. When Jess learns that his friend Thomas Schreiber, who disappeared presumed dead after inventing a machine that would destroy the Library's monopoly on books, may still be alive, Jess is determined to stage a rescue. But this rescue will put Jess and his friends at even greater peril from Library forces.