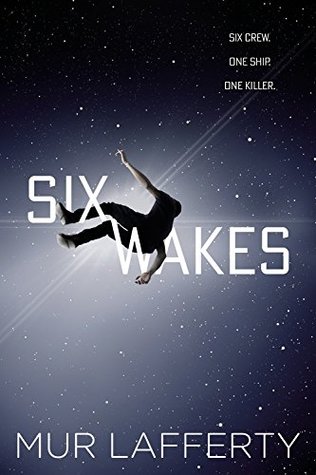 Six Wakes by Mur Lafferty. ★★★★
I've always loved science fiction mysteries, and Six Wakes did not disappoint.
Maria Arena is a clone. Whenever she dies, she wakes up in a new body with memories from whenever she last downloaded them. But now Maria has awaken in a new body where her old one is still floating dead — the entire six person crew of the spaceship Dormire are clones, and all of them have woken up with no memories of the last twenty years after they've apparently been murdered. Not only that, but the cloning machine is broken. If the killer strikes again, there will be no more second chances.