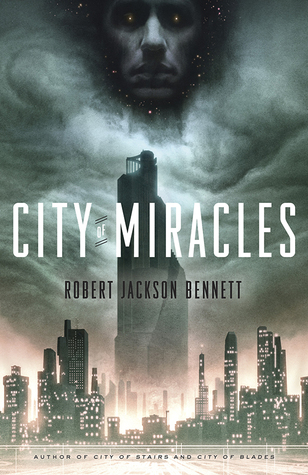 City of Miracles by Robert Jackson Bennett. ★★★1/2
The Divine Cities series has been one of the most well written fantasy series I've ever read. Yet I have mixed emotions about this final book in the trilogy. You can read either the City of Stairs or City of Blades independently, but I think you need to have read both of them before going into City of Miracles.
City of Miracles opens with the assassination of Shara Komayd, hero of the battle of Bulikov and former prime minister. Sigrud has spent the last thirteen years waiting for Shara to summon him out of exile and give him a purpose again. When he hears of her death, he decides his purpose must be to avenge her. But he soon finds that Shara wasn't taking it easy in her retirement – she was deeply involved in a battle of shadowy forces, and Sigrud has charged head first into a situation where he has no idea what is going on.