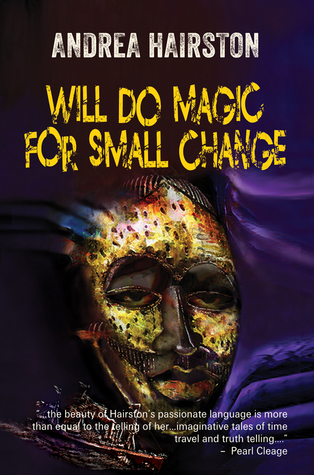 Will Do Magic for Small Change by Andrea Hairston. ★★★1/2
Will Do Magic for Small Change feels like Octavia Butler crossed with Charles de Lint. It genres, with aliens and magic, and explores themes such as race, gender, sexuality, and family history. It's one of the most original SFF novels I've read in years.
Will Do Magic for Small Change opens with Cinnamon Jones, a black girl in 1980's Philadelphia, attending her half-brother's funeral. Her brother left her a book written by an alien wanderer from another dimension who appeared in West Africa during the 1890's. The wanderer's story is not complete and more sections continue to appear as the course of Cinnamon's teen years. Eventually, Cinnamon realizes that the wanderer's story has some mysterious connections to her own family history.