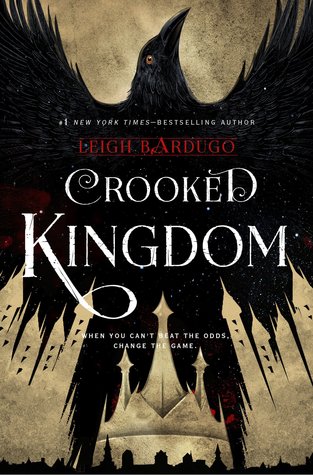 Crooked Kingdom by Leigh Bardugo. ★★★★
There are two things I really love: fantasy settings and heist stories. So when it comes to fantasy heist stories, I'm obviously primed to enjoy them. And wow, has this series been great.
Crooked Kingdom is the sequel to Six of Crows, which you absolutely must read first. There's really no way for me to avoid spoilers for the first book if I'm going to talk about the plot of this one, so be forewarned. If you aren't familiar with the series, but a YA fantasy heist story sounds like it'd be your thing, go read Six of Crows.