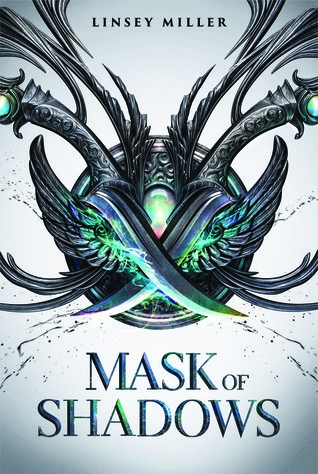 Mask of Shadows by Linsey Miller. ★★★1/2
I saw the words "gender fluid assassin" and was sold. I immediately requested an ARC, even though I already had a number of other books to read. Then I saw the back blurb comparing it to Throne of Glass, and I started getting nervous. I hated Throne of Glass. Turns out, I shouldn't have been worried. Mask of Shadows is way better, and it delivers practically everything I want from a YA fantasy book about a battle of assassins.
Sallot Leon makes a living as a thief, but Sal doesn't plan on staying a thief forever. They are still haunted by memories of their family and homeland… and the twisted Shadows that destroyed them both. Sal planned on joining the army to try and gain their vengeance, but then they find a flyer announcing that the Queen is holding trials for her new Opal, one of her four most trusted assassins. And Sal spies an opportunity. But it's not until they've already joined the competition that they realize this is a fight to the death.