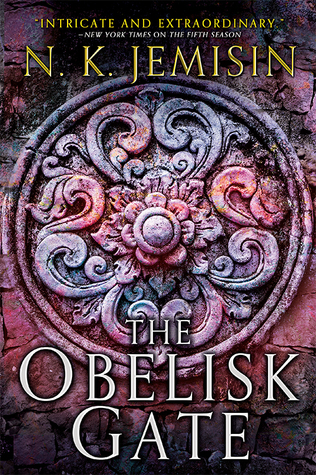 The Obelisk Gate by N.K. Jemisin. ★★★★
The Obelisk Gate directly continues where The Fifth Season left off and must be read in order. If you haven't read The Fifth Season, go read it. Now. Seriously, it's one of the best fantasy books I've ever read.
When I say The Obelisk Gate directly continues The Fifth Season, I mean it starts in the very same scene where the last book ended, with Alabaster declaring that they had to get a moon. I ended up wishing that I'd reread The Fifth Season directly before hand, since I'd forgotten a lot of details and spent a while confused. I feel like I would have gotten a lot more out of The Obelisk Gate if I'd read it directly after The Fifth Season. As is, I plan on rereading the series at some point after its completion so I can more fully parse the various complexities.