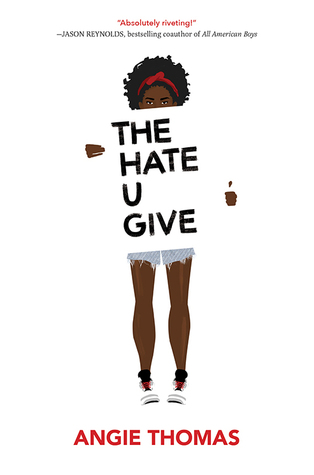 The Hate U Give by Angie Thomas. ★★★★★
Sometimes I read a book that I have no idea how to review. A book that's so remarkable, so moving and affecting, that anything I have to say will feel hollow by comparison. But I'm going to give this a go anyway.
Most of what I review is either science fiction or fantasy, so The Hate U Give is a rarity for me – a contemporary YA novel! I honestly can't remember the last time I've read one of these. Anyway, I kept hearing about how amazing it was, as well as how timely – it was inspired by the Black Lives Matter Movement – so I decided to get a hold of a copy. And boy, am I glad I did.