Hello everyone! I don't know if I've mentioned this here, but I'm currently interning for a literary agent who represents mostly mysteries, thrillers, romance, and women's fiction. Since I'm reading tons of query letters manuscript samples, I figured I should also read some more books outside sci-fi and fantasy to get a feel for different genres. I'm starting with mysteries and thrillers, since I have read those before. Also, they are nowhere near as intimidating to me as romance.
Anyway, I don't want to give full reviews for these, so my plan is to each month have one of these "Breaking the Bubble" posts, where I give mini-reviews for my non-SFF reading. Let's get started!
Everything I Never Told You by Celeste Ng. ★★★1/2
Literary fiction meets mystery in this tale of a mixed-race family in 1970's small-town Ohio. Lydia, the favored child of her parents Marilyn and James Lee, is dead. In the wake of her disappearance and eventual death, the family threatens to collapse and each begins to realize that they never fully understood Lydia or each other.
Wow, this is a family with serious communication issues. I mean, I think that's sort of the point of the book (just look at the title), but I found it really frustrating. Particularly with Marilyn and James! They legit were married for almost twenty years but somehow never talked about their personal issues. And then they both are trying to live out the life they really want (Marilyn, a career as a doctor; James, being socially accepted by racist society) through Lydia, who becomes burdened with all their expectations. All that said, I loved the relationships among the siblings. And while I was often frustrated with how much the book relied on people misinterpreting each other and not communicating, I did find it compelling enough that I never thought about quitting.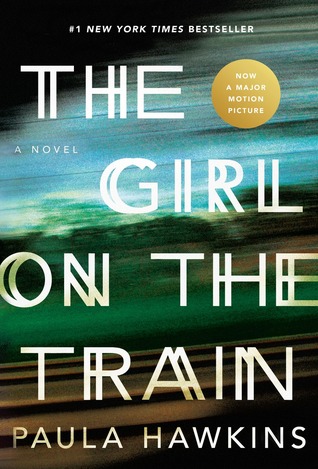 The Girl on the Train by Paula Hawkins. ★★★★
I picked up The Girl on the Train because I remember one of my fav authors, Kameron Hurley, recommending it. And it turned out to be a good choice, because I enjoyed The Girl on the Train a lot!
Rachel is an unemployed alcoholic who takes the same train into London every morning, using it as a chance to spy on a couple onto whom she projects her ideas of a perfect marriage and life. But then one morning, Rachel sees the wife with another man… and later that weekend, the woman is announced missing. For the first time in years, Rachel has found something to interest her.
The Girl on the Train started off a bit slow for me, but it quickly picked up speed. I ended up staying awake until after midnight to finish my audiobook! Rachel is a prickly, "unlikable" female protagonist who is nonetheless intensely fascinating and a wonderfully unreliable narrator. I don't want to say too much else, but I would definitely recommend The Girl on the Train!
Does anyone have recommendations on what non-SFF books I should read next? My stipulations are that 1) they be published within the last six years and 2) they are either bestsellers or notable award winners. I want to get a feel for what sort of books do well commercially in today's market…