Hello everyone! I found some time for short stories, and wow do I have some good ones this week.
"Penelope Waits" by Dennis Danvers
"Penelope Waits" is one of my favorite stories this round up. Maybe second favorite, right after "More Tomorrow?" Anyway, "Penelope Waits" is the tale of a twenty-six year old college student who works at a dog wash. When her no-good boyfriend Ralph claims to have been abducted by aliens, she's sure he's full of it, but goes along to the site of the abduction to humor him. I love the humor of the story and the protagonist's voice. Over the course of the story, she really starts to realize her own value and what she wants from life.
"What to Do When It's Nothing But Static" by Cassandra Khaw
I love Cassandra Khaw's writing! Plus, she described this story as "Kaiju + Aunties." Count me sold. Indeed, it's the story of five grandmother aged women who sync their minds together to fight giant monsters with the aid of giant robots, as with Pacific Rim. Only, this story isn't about the woman battling giant robots. It's about Ah Eng, who along with the other woman, is still battling grief at their team of six becoming a team of five. To try and encourage her to find something to live for, her daughter and friends have set her up on a blind date.
"The Starship and the Temple Cat" by Yoon Ha Lee
Yoon Ha Lee is able to wonderfully mix science fiction with fantasy, producing brilliant stories like "The Starship and the Temple Cat." The ghost of a temple cat on a dead station meets a starship who is trying to find redemption for acting as a tool of war.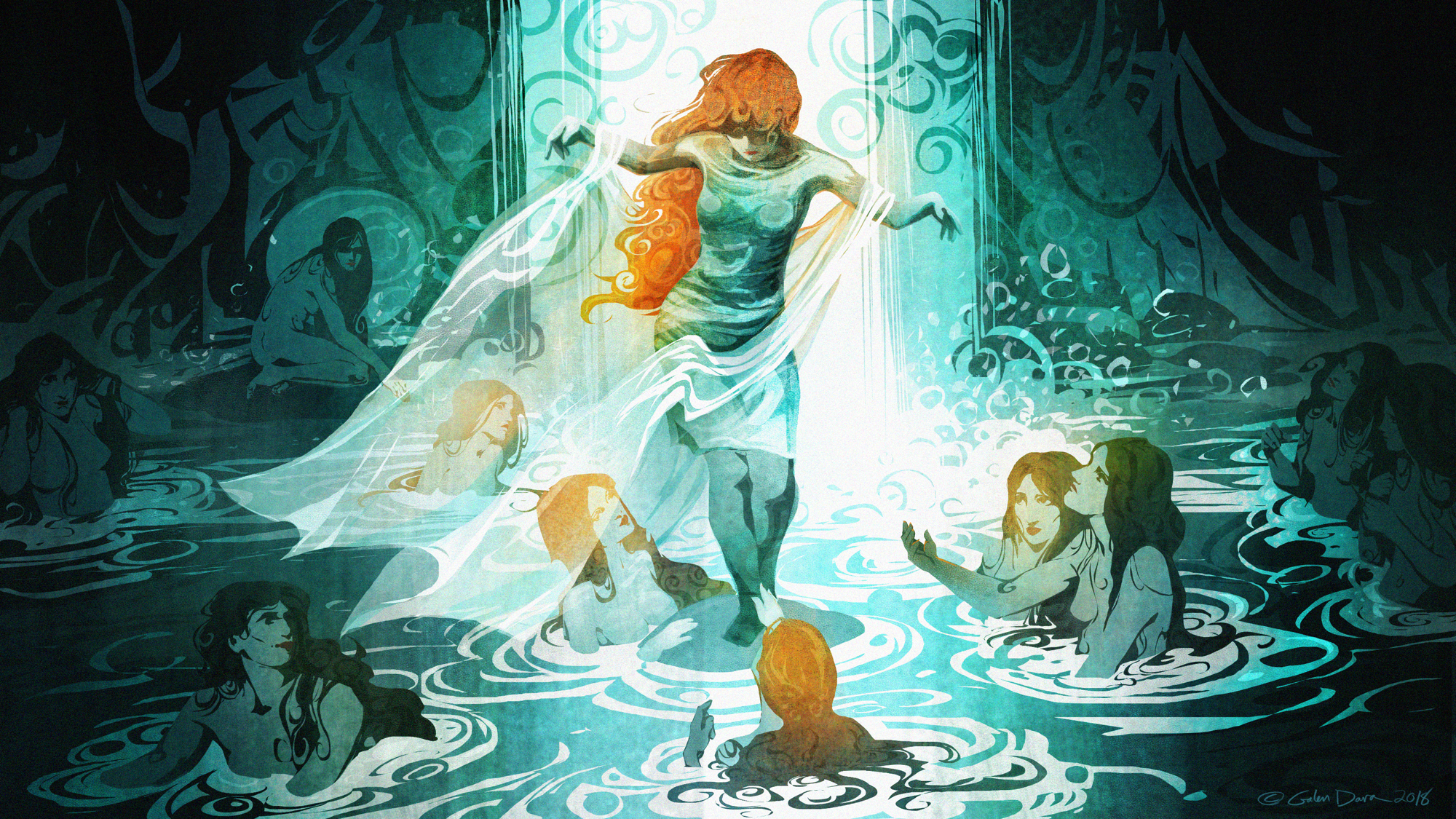 "Flow" by Marissa Lingen
When she's nineteen, the protagonist of "Flow" meets dryads, who recognize her by her "flow" — the way she moves. But what happens when her flow changes?
"More Tomorrow" by Premee Mohamed
I loved this story! It's my favorite this round up. I love stories with humor and a strong narrative voice, and this one has both in spades. Maybe it would appeal to fans of The Martian? Although, I admit that I wasn't overwhelmed by The Martian. Still, I loved this story! The protagonist is a paleontologist who's been sent back in time to do research… only something went wrong and now they're stuck in pre-history, eating trilobites to survive.
"The Howling Detective" by Brandon O'Brien
I wasn't super fond of this story. I think the problem was that I got confused about chronology. The story has two strands: Ken, who thinks he may be a werewolf; and a newspaper interview with the chief of police about a child predator being found dead.
"50 Ways to Leave Your Fairy Lover" by Aimee Picchi
I liked this story quite a bit more. The story's form is of a letter from grandmother to granddaughter, giving advice about how to break up with a fairy lover. The grandmother imparts her advice about love and relationships, specifically with the fairy woman Morgaine.
"The Court Magician" by Sarah Pinsker
I enjoyed "The Court Magician" well enough, but it's not the best I've read by Sarah Pinsker. The story takes a very familiar concept: magic has a price, and it may not be worth it.
"The Bone Plain" by Karin Tidbeck
"The Bone Plain" is one of the more forgettable story this round up. Erika's made some bad life decisions and has wound up walking the road as a pilgrim to the bone plain.
"The White-Throated Transmigrant" by E. Lily Yu
This one may be more magical realism than fantasy. Winona is an unemployed geologist stuck out in the rural Dakotas, looking for some path for herself, much like the protagonist of the previous story. She finds some unpaid work at a bird museum, taking the corpses of birds and preparing them for display.
As I already mentioned, "More Tomorrow" is my favorite story this round up. "Penelope Waits" and "What to Do When It's Nothing But Static" are both runners up.
Have you read any good short stories lately?