I am so excited to bring you an interview with author April Daniels, author the young adult superhero book Dreadnought. Today we're talking about the sequel, Sovereign, which has just been released. Scroll to the end of the interview for information about the giveaway!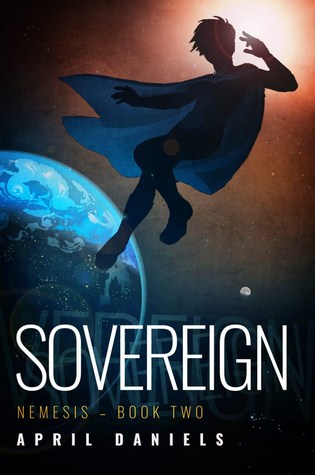 How would you describe your Nemesis series to a reader unfamiliar with it?
The series is YA about a superhero named Danielle Tozer, who inherits the powers of Dreadnought, the greatest hero in the world.
With the Nemesis series, you're creating an entire new world of superheroes. What was the hardest part about building your universe?
The hardest part was threading the needled between having sufficient comic book weirdness to get the feel that I wanted, without raising enough unanswerable, troubling questions that it would be completely implausible for the world to resemble our own.
What drives you to write young adult fiction?
To be honest I sort of fell into it on accident. I was writing for an adult market and not getting anywhere when I decided that what I really wanted to write the book I wish I'd had when I was 15, and not worry too much about what the result was.
What's your favorite line from Sovereign?
"It's not every day that beautiful girls fall out of the sky and ask me to kiss them."
"Would you like it to be?"
If you could have any superpower, what would it be?
Complete and total omnipotence.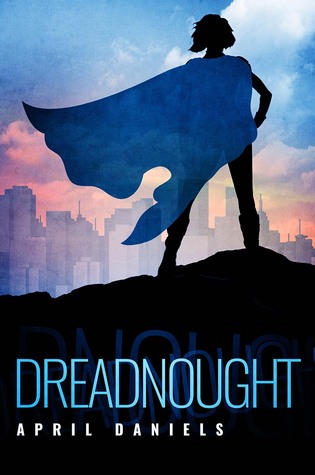 What's your favorite part of the writing process?
Historically, I'd say it's an even split between being done or not having started.
Has Sovereign gone through any huge changes since you first thought of the idea?
Not really. Some facts about the new status quo established at the end were revised out and replaced with much better ideas, but the sort of major structural problems I was expecting to be uncovered during the editing process never materialized. I was a little worried about this, but the things I was expecting to need to change ended up working well on a thematic and character level.
What's your favorite thing to do when you're not writing?
If you could reading as part of the writing process (and it is) then I'd have to say my number two thing is video games, though I haven't considered myself a "core" gamer since I had the misfortune to work for Xbox Customer Support. Gah, what a terrible job that was.
What are your current writing projects? Any releases we should watch out for?
The problem with answering this sort of question is that I've discovered that every time I try to tell people about a project I'm working on, I lose enthusiasm for the project. Sorry. There is something coming, but it might take a while.
Thanks to April Daniels for the interview!
---
Giveaway
Thanks to Sovereign's publisher, Diversion books, I'm able to give away three copies of Sovereign! To enter, simply follow this link to the rafflecopter.
The giveaway lasts until 12 AM of August 1st. Good luck!
---
Buying options for Sovereign can be found here.