Welcome to a list of the rest of the 2016 releases I'm looking forward to. All but one are science fiction or fantasy, because that's how I roll.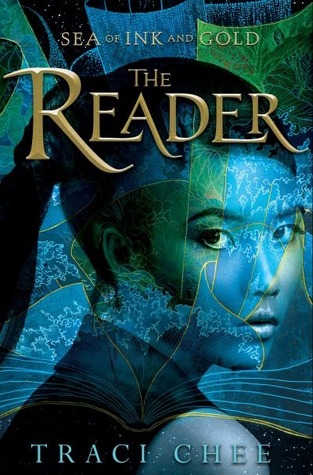 September 13th – The Reader by Traci Chee. I've never read anything by this author, but the description makes it look like it's a book about books, which tends to be fun. This YA fantasy book also seems to be getting a lot of good buzz and advance reviews, so all in all The Reader looks promising.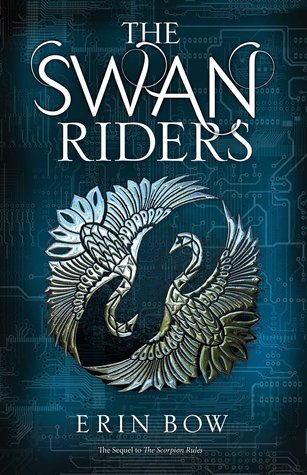 September 20th – The Swan Riders by Erin Bow. After enjoying The Scorpion Rules admittedly a lot more than I was expecting to, I'm eagerly awaiting the arrival of the sequel, which I've heard is supposed to be a very different story? If there's one thing I've learned from The Scorpion Rules and Plain Kate, it's that Erin Bow can craft a good tale, and I doubt The Swan Riders will disappoint.
September 20th – Magic Binds by Ilona Andrews. You've probably heard me say it before, but the Kate Daniels series is one of my favorite urban fantasy series. It's just so much fun! Action, amazing world building, and a badass heroine make this series delightful. Plus, I've already read Magic Binds as an ARC so I can guarantee that it's an enjoyable installment to the series.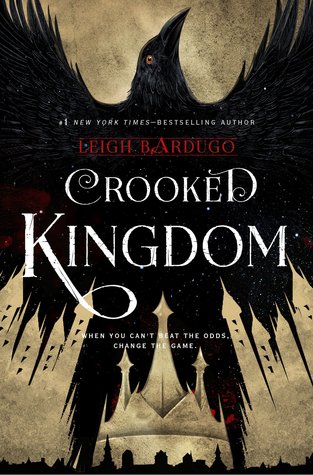 September 27th – Crooked Kingdom by Leigh Bardugo. If there's two things I love, it's fantasy books and heist stories. Put them together and what do you get? Something I'm sure to like. After the sheer joy of Six of Crows (cliffhanger ending aside), I can't wait to get to Crooked Kingdom. And isn't the cover pretty?
September 27th – Cloudbound by Fran Wilde. I enjoyed Fran Wilde's Updraft (especially the utterly unique world building of bone towers and gliders), but I wished that the plotting and tropes could be a little less reminiscent of YA dystopia. Cloudbound, a new story set in the same world, may give me my wish.
October 4th – Rebel Genius by Michael Dante DiMartino. Avatar: The Last Airbender and The Legend of Korra are probably some of my favorite TV shows out there, so when I heard one of the creators was writing a fantasy book, I figured I had to give it a try. Rebel Genius is a YA/MG fantasy novel with a setting inspired by Renaissance Italy and a magic system relating to the creative process.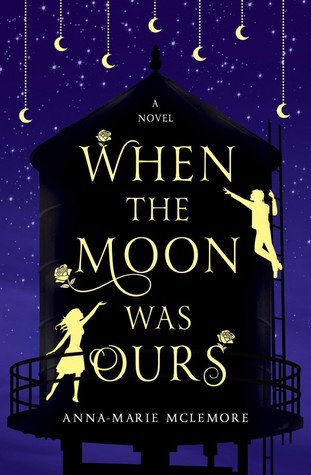 October 4th – When the Moon Was Ours by Anna-Marie McLemore. Honestly, "fantasy" + "LGBT themes" + generally good reviews = a book I'm likely to at least take a shot at. This one's YA and may be more magical realism than fantasy though? What I've heard is that there's a transgender protagonist and magic, and based on the summery blurb it looks like there could be witches and some fairy tale vibes as well.
October 11th – Goldenhand by Garth Nix. This new installment in the Abhorsen series will be the main timeline, not a prequel like Clariel. From the summary blurb, it looks like it'll be following Lirael as the main protagonist. I might delay on reading this one until I reread at least some of the prior books. I've read Sabriel a number of times, but I'm not as readily familiar with books two and three.
October 11th – Iron Cast by Destiny Soria. I'll admit that Iron Cast is largely on this list because of cover love. I took one look at that cover art and immediately headed over to go look at advanced reviews (which are generally positive). It also looks like it could involve some of my favorite story things, namely, con-artists, heists, and rogue character types. Plus, it's a historical fantasy set in the 1920's! My overall impression is that this is a book I have to read.
October 11th – Conspiracy of Ravens by Lila Bowen. I've requested an ARC of this one on Netgalley, but there's yet been no news as to whether I'm going to get a copy. Anyway, this is a sequel to Lila Bowen's A Wake of Vultues, a book that falls under the subgenre of "weird West." I wasn't enthralled by the plot, but I liked the characterization and themes enough to give this one a shot.
October 20th – A Closed and Common Orbit by Becky Chambers. This is the sequel to The Long Way to a Small Angry Planet, and I don't know much more about it than that. While the first book stood well enough on it's own, I'd enjoy returning to the Wayfarer and the universe Chambers has populated with inventive alien species.
October 25th – Rejected Princesses: Tales of History's Boldest Heroines, Hellions, and Heretics by Jason Porath. I've been following the Rejected Princesses blog for maybe two or three years now, so I'm very excited for a book with 80% new material. If you're unfamiliar with Rejected Princesses, it's a blog that features on women who are too "awesome, awful or offbeat" to ever get turned into a Disney movie. The blog has covered tons of historical women from all around the world, each main entry accompanied by an illustration. For a project that started essentially as a whim, Rejected Princesses has grown into something far more.
October 25th – A Darkly Beating Heart by Lindsay Smith. This is another new release where I'm unfamiliar with the author. Essentially, I know it's about a bisexual Japanese-American girl in Japan. Oh, and that there's somehow time travel. This is another one where my Netgalley ARC request is still pending. It's been so for some time, so I'm doubting it'll get accepted. Hopefully the local library will get a copy?
November 1st – After Atlas by Emma Newman. After Atlas is set in the same universe as Planetfall, the science fiction book that rocked my socks off last year. However, the connection to Planetfall is small enough that you could read this one independently. It's a science fiction mystery set in a very dark (emphasis on dark) vision of the future. I actually already have read it and written a (favorable!) review, but I'm waiting on posting it until closer to the release date.
November 1st – The One Hundred Nights of Hero by Isabel Greenburg. Last year I read The Encyclopedia of Early Earth, an absolutely stunning graphic novel with a mythic feel and an interwoven story structure. The One Hundred Nights of Hero is a new graphic novel set in the same world but with completely different characters.
November 8th – Arcanum Unbound: The Cosmere Collection by Brandon Sanderson. This collection is short stories and novellas set in Brandon Sanderson's Cosmere. In case you're wondering what the Cosmere is, it's a greater universe where several of Sanderson's different fantasy series are set. Mistborn, Elantris, and Stormlight Archives are the main ones, but there's a few other worlds as well. There's a larger magic system that underpins the whole thing, and there's even characters that travel between the different worlds. I think it's all supposed to come together into some sort of mega plot, but that's years in the future. Anyway, this should help tied me over until the next Stormlight novel.
That's essentially all the releases I'm still waiting on in 2016. Strangely, it's very September/October heavy, with very few in November and nothing in December. Maybe publishers wanted to get their books out before the holiday season starts?
What 2016 books are you still waiting to be released?