Welcome to my recap of books I've read in August, plus what I'll be reading in September. This post also includes a run down of all those books I didn't quite make it through this month. Let's start off with the DNFs, shall we?
Last Song Before Night by Ilana C. Myer is a second world fantasy with an emphasis on music. Poets and singers used to use their art to craft magic, but that's been lost to time. It must be found again before someone meddling in blood magic brings down a plague. I got through a little over 150 pages. It wasn't terrible, just mediocre. But I started to notice that there were only three named female characters compared to scores of male characters, and that the female characters seemed to really easily fall along the lines of Evil Whore/Pure Virgin. I might be able to put up with this from a book that was otherwise good but not for a mediocre one. Plus I had a whole stack of other, tempting library books right in front of me and limited time before they all had to get returned.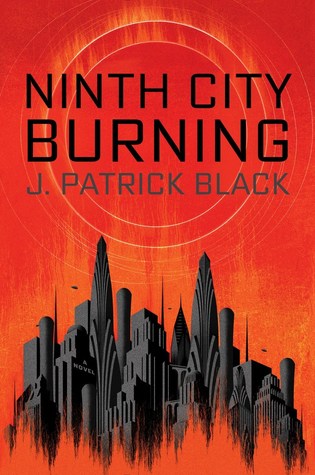 I made it 74% of the way through Ninth City Burning by J. Patrick Black, a science fiction novel being released on September 6th. It takes place several hundred years in the future, when humanity is devoted to fighting a seemingly endless war with an alien species. There's also magic. And seven first person POV characters. It's difficult to explain why this one wasn't doing it for me, but I think the key is that I wasn't that interested in the plot or characters and found the pacing unbearably slow and the book unnecessarily long. Even when the main plot kicked in about 60% of the way through, I still felt like I was grinding. Eventually I admitted that I couldn't take any more and decided to DNF. If it hadn't been an ARC, I wouldn't even have made it this far.
---
If you haven't noticed, my rate of posting has slowed down from earlier in the summer. I'm back in college and my life is a lot busier! I'll still be reading, but I won't be devouring books at anything like the same rate.
What with all the excitement of the new semester, I don't have as many reviews all ready written and scheduled to go up. I have reviews already prepared for The Obelisk Gate by N.K. Jemisin and Magic Binds by Ilona Andrews, plus a more general post on defining the term "urban fantasy." I've read, but not yet gotten around to writing reviews for Recovery Man by Kristine Kathryn Rusch and The Temple at Landfall by Jane Fletcher. I'm currently reading an ARC of a collection of short stories and essays by Lauren Beukes. You won't be seeing my review of that one until November, but I'm planning on reading and reviewing Everfair by Nisi Shawl this month.
I have a lot less book shelf space in my dorm room, so I had to pick and choose which TBR pile titles made the journey from Texas to Georgia with me. They are Red Country by Joe Abercrombie, Daughters of Isis: Women of Ancient Egypt by Joyce A. Tyldesley, Earth Logic by Laurie Marks, Paper and Fire by Rachel Caine, The Door into Fire by Diane Duane, Sea of Sorrows by Michelle West, Hidden Warrior by Lynn Flewlling, and King's Dragon by Kate Elliott. I probably won't read most of these in September, but hopefully I'll have read all of them by the time I move out in May.
I'm also hosting a read along of Martha Wells's Raksura books. In September, we'll be reading the first novel, The Cloud Roads. There's still time to join in! Martha Wells is one of the best fantasy authors I've discovered in recent years, and I enthusiastically recommend her work. Even if you aren't participating in the read along, you really should check out some of her books. Maybe City of Bones or Death of the Necromancer?
In the last month, I've been approved for two more Netgalley ARCs, Slipping by Lauren Beukes and Everfair by Nisi Shawl. I've also read an ARC of Emma Newman's After Atlas, but you won't be seeing my review of it until October at the earliest.
---
Here are my reviews from August 2016:
4 1/2 stars
Four Roads Cross by Max Gladstone
Ariah by B. R. Sanders
The Steel Seraglio by Mike Carey, Linda Carey, and Louise Carey
4 stars
False Hearts by Laura Lam
The Dream-Quest of Vellitt Boe by Kij Johnson
Borderline by Mishell Baker
The Timeseer's Gambit by Kate McIntyre
A Little Knowledge by Emma Newman
Updated review of The Republic of Thieves by Scott Lynch
3 1/2 stars
Will Do Magic for Small Change by Andrea Hairston
The Fall of Kings by Ellen Kushner and Delia Sherman
The Bullet-Catcher's Daughter by Rod Duncan
Pantomime by Laura Lam
3 stars
Of Sand and Malice Made by Bradley P. Beaulieu
Dark Orbit by Carolyn Ives Gilman
Ammonite by Nicola Griffith
All Fall Down by Ally Carter
Ghost Talkers by Mary Robinette Kowal
The City in the Lake by Rachel Neumeier
---
So that's what I've reviewed in August and a look at some of what I'll be reviewing in September. Have you read any great books this last month?