Welcome to the usual round up of books that I didn't finish in the previous month. At the end of the post I also talk some about what I'll be reading and reviewing this month.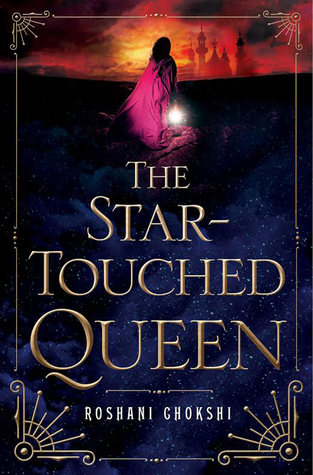 I made it 160 pages into Roshani Chockshi's The Star-Touched Queen. The high point of what I read was the beautiful writing and imagery. Unfortunately, the heroine so far had displayed no agency and made no impact on the plot (which had slowed down to a crawl at that point). There also seemed to be a strong vein of "Not Like Other Girls" with the only other female character depicted favorably being five years old. The few others were all depicted as horrible shrews who were only interested in frivolous things like gossip and treated the protagonist terribly. Possibly it gets better later in the book, but judging by the reviews I'm guessing not. Also, why was the love interest in love with the protagonist before he'd even met her?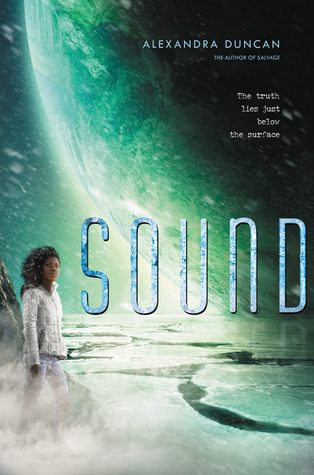 I read just over a hundred pages of Sound by Alexandra Duncan before deciding to quit. It didn't seem completely terrible, but it wasn't very good either. The romantic relationship stinks of "insta-love" – the heroine is willing to give up everything and risk her life to help out a girl she's had four conversations with. Oh, and by the third conversation it had gone "beyond a crush." I wasn't connecting to any of the characters or interested in the plot. It still might be worth a look if you're looking for a YA lesbian SF story.
---
As for what's up in August, reviews of A Little Knowledge by Emma Newman, The Timeseer's Gambit by Kate McIntyre, Pantomime by Laura Lam, Ghost Talkers by Mary Robinette Kowal, and Of Sand and Malice Made by Bradley P. Beaulieu are already written and scheduled to go up at varying times this month.
I have read but not yet written reviews for Borderline by Mishell Baker, The Bullet-Catcher's Daughter by Rod Duncan, Ammonite by Nicola Griffith, and All Fall Down by Ally Carter.
From the local library, I have False Hearts by Laura Lam, The Fall of Kings by Ellen Kushner, The Steel Seraglio by Mike and Linda Carey, and Dark Orbit by Carolyn Gilman. On hold but not yet arrived are Will Do Magic for Small Change by Andrea Hairston, Sing the Four Quarters by Tanya Huff, Last Song Before Night by Ilana C. Meyer, The City in the Lake by Rachel Neumeier, and The Thorn of Dentonhill by Marshell Ryan Maresca. All of these are available in the Houston library system but not from the local library near my college. Hopefully I'll be able to at least try all of them before I head back to school at the end of the month.
On Netgalley, I've been approved for ARCs of Magic Binds by Ilona Andrews, After Atlas by Emma Newman, Ninth City Burning by J. Patrick Black, and The Bone Witch by Rin Chupeco. I don't know how many of them I'll actually read this month, but my guess is that only Ninth City Burning will have a review posted this month.
Right now I'm continuing with The Republic of Thieves read along. My copy of Four Roads Cross by Max Gladstone just arrived in the mail, so that's probably the next book I'll be starting.
---
Here were the July reviews in case you missed anything:
5 stars
The Thrilling Adventures of Lovelace and Babbage by Sydney Padua
4 stars
The Guns of Empire by Django Wexler.
Fire Logic by Laurie J. Marks
An Accident of Stars by Foz Meadows
Plain Kate by Erin Bow
Stiletto by Daniel O'Malley
3 stars
All Is Fair by Emma Newman
Any Other Name by Emma Newman
The Scorpion Rules by Erin Bow
Cagebird by Karin Lowachee
Emilie and the Hollow World by Martha Wells
Broken by Susan Jane Bigelow
The Sudden Appearance of Hope by Claire North
Karen Memory by Elizabeth Bear
Crown Duel by Sherwood Smith
Court Duel by Sherwood Smith
Heroine Complex by Sarah Kuhn
2 stars
The Dead House by Dawn Kurtagich
---
That about wraps it up. What were some of your favorite books of July? What will you be reading in August?