Wow, there are a lot of exciting books coming out in the next two months! I normally try to limit these posts on up and coming books to ten books tops, which means I don't even get through the end of September. There's just that many good looking books coming out!
August 2nd – An Accident of Stars by Foz Meadows. I got an ARC of this one! Overall I liked it a lot and it ended up surprising me with how much I grew to care about the characters. While it's not being aimed as YA, I think it might make a good cross over? Anyway, this is one that I would recommend keeping an eye out for. Read my review here.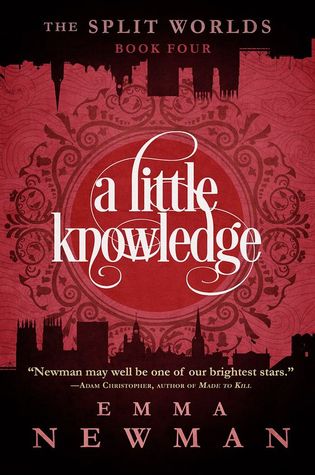 August 2nd – A Little Knowledge by Emma Newman. I've been reading Emma Newman's Split Worlds series as a read along with the SF/F Read Along group on Goodreads. I actually got an ARC of A Little Knowledge (my review will be posted on August 2nd) and I'm happy to report that it's my favorite in the series yet! I was really worried about the direction of certain plot lines, but A Little Knowledge proved to be on the right track. 


August 4th – The Timeseer's Gambit by Kate McIntyre. Last year I got an ARC of the first book in this fantasy mystery the series, The Deathsniffer's Assistant. My overall opinion was that it was a promising start to a new series and that I was eager to see where the series would go next. Happily, I got an ARC of this one too (watch out for my review) and can say that my hopes were not unfounded. I still wonder why the publisher has been so quiet about the series's LGBT content, since at this point it's 100% cannon (yay!).
August 9th – The Guns of Empire by Django Wexler. Ekkk! I got an ARC of this one and I'm now more excited than ever about this series! Some things really went down in this new installment, and I can't wait for the final book in the series because this one ends on a cliffhanger! Urgh! Come talk to me in the comments if you read this book, because I need someone to share the hype and excitement with! I am literally incapable of writing about it without exclamation marks!
August 16th – The Obelisk Gate by N.K. Jemisin. As I've previously stated, The Fifth Season was one of the best fantasy books I read in 2015, so it should come to no surprise that I'm planning on going out and buying the sequel the day it's released. The Fifth Season was brutal and imaginative and like nothing else I've read before. Here's hoping that The Obelisk Gate can live up to it.
September 6th – Labyrinth Lost by Zoriada Cordova. This is another one I got an ARC of, and it was excellent. Matriarchal Latina witches! Bisexual romance subplot! I'm really hoping that this book will get the attention it deserves, because I enjoyed the heck out of it. However, if the current "most requested" status on Netgalley and the generally positive advance reviews are anything to go by, I don't think this one will be forgotten about.
September 8th – Not Your Sidekick by C.B. Lee. This one looks like it could be a fun YA debut. The heroine's looking to beef up her college resume and so becomes  intern to a super villain and even gets to work with this girl she's had a crush on. Presumably, shenanigans ensue. At this point there aren't any reviews out, but that will probably change by the release date.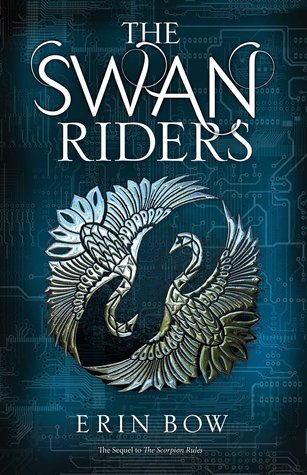 September 20th – The Swan Riders by Erin Bow. While I thought The Scorpion Rules did have its flaws, I ultimately found it one of the better YA dystopian novels I've read. After an unexpected decision at the end, I'm looking forward to seeing where this sequel will go. Also,  there's that burning question: Will there be more goats?
September 20th – Magic Binds by Ilona Andrews. The Kate Daniels series is my quintessential urban fantasy series. Action packed, imaginative world building, and a badass heroine. They're simply so much fun, and by this point I've grown super attached to the characters and the magical version of Atlanta they inhabit. With so many successes under the series's belt, I can be sure that I'll find this ninth book just as wonderful as its predecessors.
September 22nd – The Thorn of Emberlain by Scott Lynch. Finally! I've been waiting for this one for years. I'm in the final stages of a read along of the Gentlemen Bastards series, so I'm confidant that Locke is still one of my favorite fictional thieves. If you're at all interested in fantasy + heists, this is is a series you absolutely need to check out. Start with The Lies of Locke Lamora. 
This list doesn't even get me through the end of September! There's at least two more promising looking books scheduled for the end of the month, plus more in October and November. I'll have to be making another post mid September to keep things up to date.
Are any of these books on your To-Read lists? What are some other upcoming releases you're excited for?