Back in December, I posted a list of ten science fiction and fantasy books that were due to be published in 2016. However, this list was heavy on January and February releases, so half of the initial list has already been published! Besides that, some new releases have been announced, some release dates have been changed, and some new books have caught my attention. This calls for an update. Without father adieu, here's some science fiction and fantasy books yet to be released that I've got my eye on.
March 8th – On the Edge of Gone by Corinne Duyvis is a stand alone YA novel about an autistic girl during the apocalypse. I had the pleasure of reading an ARC version, so it's one that I can already recommend. I really enjoyed the main character's voice, and I thought the book generally avoided many of the problems I can sometimes have with YA.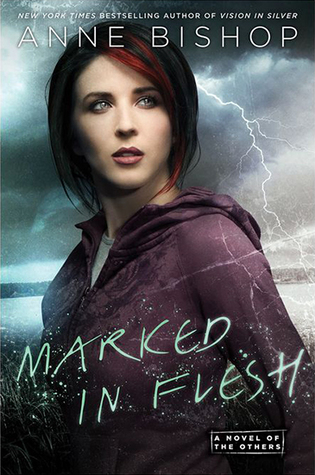 March 8th – Marked in Flesh by Anne Bishop is the fourth installment in an urban fantasy series that I will read, despite the previous volume being a bit of a mess. At this point I am questioning my willingness to continue with the series, but I like the protagonist enough to give the fourth book a shot.
April 5th – The Edge of Worlds is the fourth book in Martha Wells's widely inventive Raksura series. I've become more and more invested in this series, and I'm glad to be finally caught up in time for the new release! This series is one of the most imaginative fantasy worlds I've ever come across. There's breathtakingly wondrous settings, and all of the major characters are shape shifting lizard people. It's really awesome.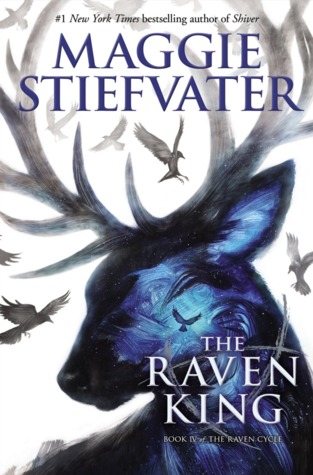 April 26th – The Raven King, the last book in Maggie Stiefvater's Raven Cycle, will finally be released! I absolutely adore this YA series with long dead Welsh kings and trees that speak Latin. I'm so excited for this last book and having to resist the urge to do another series reread.
May 17th – The Sudden Appearance of Hope is a new stand alone speculative fiction story by author Claire North. I've been reading a lot of Claire North lately (keep your eyes out for reviews), and I've found what I've read by her very impressive. This new book is supposed to be about a girl who suddenly starts being forgotten by everyone around her.
May 17th – Roses and Rot by Kat Howard is a stand alone fantasy novel that I had the chance to read as an ARC. It's hard for me to say much about the fantasy elements of the book without giving away spoilers, but the story is about the relationship of two sisters and is interwoven with the darkness of fairy tales.
June 14th – Stiletto by Daniel O'Malley is finally due to be released. I listened to an audio version of The Rook when it came out several years ago and have been anxiously awaiting the sequel ever since. This take on urban fantasy feels almost like something from the superhero genre, and I can't wait for more.
July 21st – The Thorn of Emberlain by Scott Lynch will be the fourth book in the fantasy series following conman and thief Locke Lamora. I adore heist stories, so it really shouldn't be any surprise that I'm excited about this. I've also signed up for a read along of The Lies of Locke Lamora over on Imyril's blog that will start on April 7th.
July 26th – Four Roads Cross by Max Gladstone will be the fifth book in the Craft Sequence (confused about the numbering?). It will return to the protagonist of the first book, Tara from Three Parts Dead, and the city of Alt Coulumb. The Craft Sequence has got to be one of my favorite fantasy series, thanks to its pure originality and amazing female characters. Three Parts Dead is the only book in the series I haven't reviewed here, so I'll probably try to reread it before the new release.
There's actually plenty of other books due to be released in August 2016 and beyond that I'm interested in. However, for the purposes of brevity, I've decided to limit this post to the books with the closest release dates. I'll probably do another "Releases on My Radar" post in a couple months.
As a general blog note, I'm out of the country and without internet access for the next week, so I won't be able to respond to comments during this time.