This month there were a couple of books I didn't make it to the end of.
Draykon is a self published fantasy story by Charlotte E. English that's available for free as an ebook. I read about to the fifty percent mark. It's not noticeably bad, there's just nothing about it I find compelling. I didn't feel like the world building was all that great. Much of the flora and fauna is invented and there's all sorts of stuff going on like magic that keeps an area permanently in night for a special species of fae. However, the ideas English comes up with never seem to have much of an impact on the culture of her fictional societies. How are the night dwelling fae different than those who live in the realm of perpetual daylight? The culture feels plucked straight from Victorian England, minus the sexism and seems not at all influenced by its environment. Character wise, I never got particularly attached to anyone although I did appreciate the depiction of a lead with severe anxiety issues, including panic attacks. Ultimately, I quit Draykon because it wasn't doing much for me and I had better books on the horizon.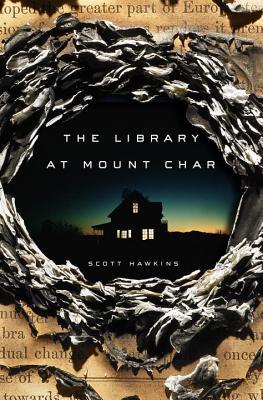 I quit The Library at Mount Char by Scott Hawkins after 87 pages. It's a contemporary fantasy about twelve people who were abducted as children by the super powerful Father and each taught a specific and supernatural skill set. The book reminds me a bit of American Gods, which I wasn't a huge fan of either. The prose was good, but I wasn't interested in the characters or what was happening to them. Maybe it's because everything is as dark and brutal as possible?