Earlier I posted about what I thought were the best science fiction and fantasy books released in 2015. However, I never posted about what the best books I read in 2015 were, regardless of the year they were released. So in this post, I'm listing some of the books I read this year (excluding rereads) and why I loved them.
Last First Snow by Max Gladstone.
I really love the world Gladstone's created with his Craft Sequence, and there's so much I love about this installment. Powerful characters from prior books in the series are brought into a conflict that you know will end in disaster. I think this book hits some of the same buttons for me as my all time favorite, Terry Pratchett's Night Watch.
"And you would have the blood of thousands on your hands."
"That blood's already there. I'd add a fresh coat to what's left over from the Wars."
"Do you think our colleagues will look kindly on a mass murderer?"
"What is war but mass murder? And they called me a hero for that." – Last First Snow
In the Night Garden and In the Cities of Coin and Spice by Catherynne M. Valente.
In the Night Garden has to be one of the most magical, imaginative and well crafted books I have ever read. Valente interweaves stories within stories to produce a greater whole. Her prose is beautiful, and the world she creates with it is marvelous. I also really liked how Valente subverted the typical fairy tale roles of women and monsters.
"Never put your faith in a Prince. When you require a miracle, trust in a Witch." – In the Night Garden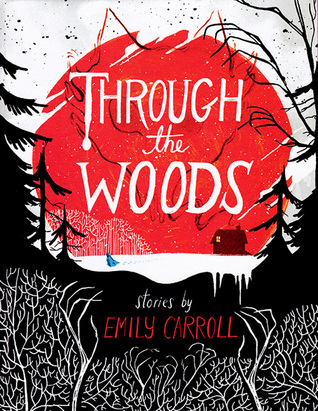 Through the Woods by Emily Carroll.
Through the Woods is described as a graphic novel, although it's actually five fairy tale like short stories. I love art, and I love storytelling, so this collection was particularly wonderful for me. Haunting and dark, Through the Woods uses Carroll's illustrations to create stories that I devoured.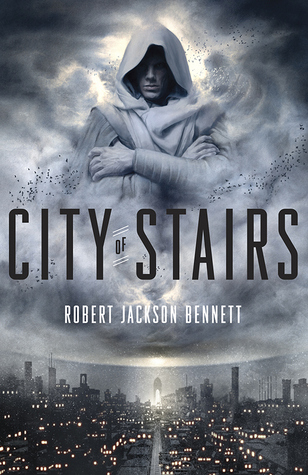 City of Stairs and City of Blades by Robert Jackson Bennett.
Like all the books on this list so far, City of Stairs is enormously inventive. It's a story of what happens when gods are killed and power changes hands, of history and oppression, and of people trying to create the future. The setting of Buikov was so amazingly vivid. It's been a year since I've read it, and images of a shattered and miraculous city still linger in my mind. It's sequel, City of Blades manages to be just as good as the original book.
"I don't think we can build much of a future,' says Shara, 'without knowing the truth of the past. It's time to be honest about what the world really was, and what it is now." – City of Blades
The Fifth Season by N.K. Jemisin.
The Fifth Season depicts a world wracked by continuous apocalypses. It's gripping and new, and it isn't afraid to go into dark places. Yet despite the darkness, it wasn't so dark that it was a world without hope.
When we say "the world has ended", it's usually a lie, because the planet is just fine.
But this is the way the world ends.
This is the way the world ends.
This is the way the world ends.
For the last time. – The Fifth Season 
Touch by Claire North.
I love Touch for its morally ambiguous narrator. Kepler is a "ghost" – a being who survives from slipping from body to body, stealing time from other people's lives. Yet the entire story is seen from Kepler's perspective. You might not like them, but you can understand them.
Nothing is ever quite enough. No matter who you are, there's always something more to be had, which could be yours if only you were someone else. – Touch 
Planetfall by Emma Newman.
This book is another I loved for the characterization of its lead. Ren is traumatized by the things she went along with silently. Rather than face the results of her actions, she constructs an elaborate cocoon of lies and compulsions to keep her anxiety at bay.
"Where am I among all these parts? Am I just a mosaic of myself, held in the shape of a whole person? Perhaps the cracks are too tiny for people to notice. Perhaps I only let them see the mosaic from a distance, still looking Ren-like." – Planetfall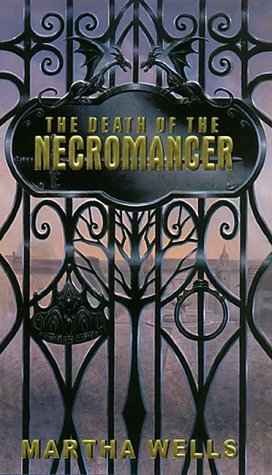 The Death of the Necromancer by Martha Wells.
The Death of the Necromancer is a wonderfully evocative gaslight fantasy novel set in another world with a time period reminiscent of the late 1800s. Exceptionally well written, this novel involves many things I love, from immersive world building to heists and capers.
'"I have a plan." This was true. "I just don't know whether it will actually work or not." This, unfortunately, was also true.' – The Death of the Necromancer
The Queen of Attolia by Megan Whalen Turner.
The characterization of this book is wonderful. It would have been so easy for Turner to write where Attolia is the flat and stereotypical "Bad Queen." Instead you see the story of a woman who's determined to do what's best for her country, no matter how ruthless she needs to be.
"She thought of the hardness and the coldness she had cultivated over those years and wondered if they were the mask she wore or if the mask had become her self. If the longing inside her for kindness, for warmth, for compassion, was the last seed of hope for her, she didn't know how to nurture it or if it could live." – The Queen of Attolia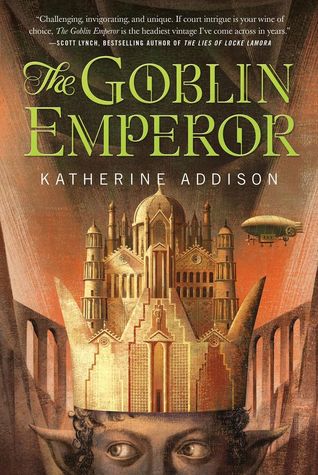 The Goblin Emperor by Katherine Addison.
In contrast to many of the morally grey protagonists on the list, Maia is completely sympathetic. Naive and awkward, he's negotiating a court both unfamiliar and set against him.
He remembered the moment when his thoughts had inverted themselves—that shift from not being able to please everyone to not trying—and the way that change had enabled him to see past the maneuverings and histrionics of the representatives to the deeper structures of the problem – The Goblin Emperor
You can count the above books as my top ten, the ones that I would recommend to a wide variety of people. Two other books that gave me a lot of emotions but aren't really of the same caliber of the ones above are The Shepherd's Crown by Terry Pratchett and Quicksilver by R.J. Anderson.