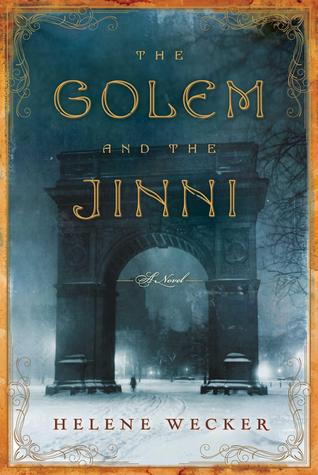 The Golem and the Jinni by Helene Wecker. ★★★★
The Golem and the Jinni sits at the crossroads of historical fiction and fantasy. Through the two titular characters, it explores the immigrant experience in 1899 New York City.
I think the strength of the book is the characters. Chava, the Golem, and Ahmad, the Jinni, are both well developed, although I found Ahmad hard to like sometimes. He spends the majority of the book unconcerned about the people around him and never thinking about the consequences of his actions. While he did change over the course of the book, I still found him difficult to get along with.
I much preferred Chava, who's highly empathetic and always thinking about the consequences of her actions. The strong contrast between the two characters created a nice juxtaposition and interesting relationship.
Initially, I was bored by the large amount of secondary characters and the focus on their back-stories. However, all these characters eventually became essential to the plot, and the story came together very well.
I'd recommend this one to both fantasy fans looking to try historical fiction, and historical fiction fans looking to try fantasy. Of course, anyone else interested in a character based, beautifully written novel should also take note.